Welcome to Wilsons Motability Surrey
At Wilsons Epsom, we are proud to be associated with the Motability scheme – a registered charity dedicated to enabling disabled people and war pensioners get back on the road. Since 1978, this organisation has helped over three million people gain access to a vehicle.
If you or someone you care for is eligible for the Higher Rate Component of the Disability Living Allowance, or for the War Pensioners' Motability Supplement, you are eligible for the scheme. Motability allows you to contribute part or all of the allowance you receive towards a brand new car of your choice complete with modifications to make getting around as straightforward as possible. You take the car on lease over three years, and at the end of the lease you can just bring the car back and swap it for another one. It's all available right here at Wilsons.
Your Surrey Motability Dealership
When you come to Wilsons Epsom, you gain access to a wide range of adaptable vehicles from a host of trusted brands – including Abarth, Alfa Romeo, Dacia, Fiat, Hyundai, Jeep, Nissan, Peugeot, MG and Renault - all in one location. We partner with specialist organisations to offer a broad range of adaptations to make your car more accessible, easier to drive and suited to your lifestyle. We are also able to provide you with special offers, including zero advance payment deals to make your lease even more affordable.
Motability offers the complete motoring package, which includes; roadside assistance, insurance, servicing, and tyre and window replacement, for the entirety of your lease agreement. A generous 60,000-mile allowance is also included with your vehicle, and you can nominate up to two other drivers on your behalf if you are unable to drive.
Visit Our Motability Showroom
To find out more about Motability, how it can work for you and what we can do to help, you can reach us online, call us directly, or visit us in person. We're open seven days a week. Take a closer look at the award-winning team of Motability experts at Wilsons Epsom, or find out if you're eligible for Motability, by exploring the sections above.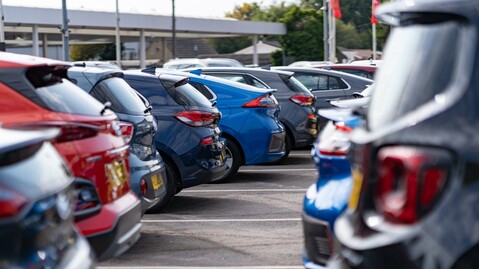 Reviews
Read reviews from verified customers. JudgeService reviews are 100% genuine and come directly from the opinions of real people.