Welcome to Wilsons Renault - Surrey
As one of the oldest Renault dealerships in the UK and a long-standing Renault dealer in Surrey, you can trust our product knowledge and expertise across the whole Renault range. At our Epsom dealership, you can enjoy taking the new cars out for a spin, whether you have your heart set on the bold Kadjar or fancy darting about the city in a classic Clio. Find out more about the full collection and discover a range of used Renault cars for sale, all with the assistance of one of our knowledgeable Renault experts.
If comfortable driving and style is your thing, then a Renault car will suit you down to the ground. The brand is known for its compact, practical cars that all pack an element of sportiness. Choose from city cars, hatchbacks and crossovers that are all designed to thrive in the city and excel along the motorway.
Renault Finance Surrey
At Wilsons, take advantage of the finance options on offer to spread the cost out over a number of months. Our finance specialists are happy to arrange a bespoke plan, by adjusting the term length and deposit so the payments suit you better. Business owners will be pleased to know that we also offer specific plans for you to get the fleet you require, and we also offer the full range of Renault vans too.
Start your search for a new or used Renault today using the toolbar at the top of the page to find your perfect match. If you would like to take a vehicle for a test drive, or simply want to know more about our finance plans and how we can support you throughout your car ownership, contact us today over the phone or via Live Chat.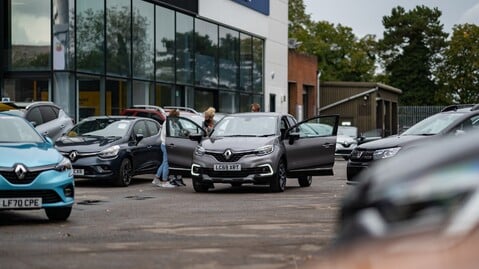 Reviews
Read reviews from verified customers. JudgeService reviews are 100% genuine and come directly from the opinions of real people.