Welcome To Wilsons Jeep - Surrey
As a manufacturer that is renowned for developing vehicles that are tough, hard working, but come with plenty of standout style, it's perhaps no surprise that Jeep continues to go from strength to strength in the off-road marketplace. We are proud to be a Jeep dealer in Surrey with a full range of new and used vehicles for sale.
The Jeep Range
From models like the iconic Jeep Wrangler through to the more family-friendly Jeep Cherokee, the marque never fails to impress when it comes to the head-turning design and breathtaking performance of each and every model bearing the Jeep logo.
Here at Wilsons Jeep in Epsom, Surrey, we take great pride in being able to showcase the many virtues offered by the vehicles from the manufacturer. With our state-of-the-art dealership proudly displaying each and every new model from the marque, as well as having a packed forecourt of dependable and great-value pre-owned models, you can be confident of sourcing a Jeep vehicle that truly does represent great value.
Jeep Aftercare and Servicing
In addition to the vehicle sales, we are also able to provide you with a complete selection of after sales and servicing for your Jeep, keeping your vehicle running at its best for longer. From MOT tests to major servicing, seasonal health checks to get you ready for the changes in weather to replacement parts and accessories, we'll be able to provide a full array of services at a price that is affordable.
Get in touch with us to help you find the perfect Jeep, or speak to a member of the team about our after sales and servicing support. We'll do all we can to answer any questions you may have.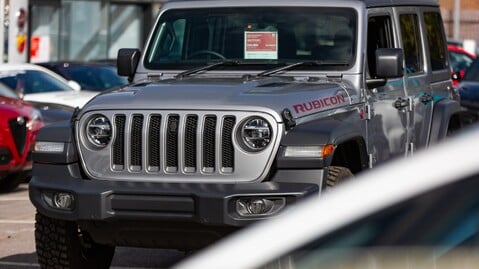 Reviews
Read reviews from verified customers. JudgeService reviews are 100% genuine and come directly from the opinions of real people.