Welcome to Wilsons Hyundai - Surrey
As one of the most popular vehicle marques on UK roads today, Hyundai's selection of new cars provides something to suit the needs of everyone. Wilsons are proud to be a Hyundai dealer in Surrey with a wide range of great new and used cars ready to test drive.
The South Korean manufacturer is responsible for vehicles that offer the utmost in style and affordability, but which also embrace the very best in engine technology. As such, you can find a vehicle from the line-up which is certain to meet your own specific demands.
At Wilsons Hyundai in Epsom, Surrey, we're delighted to have a brand new showroom that demonstrates the many virtues of the Hyundai line-up in the best way possible. Not only that, but we have a selection of pre-owned Hyundai cars available on our forecourt too, with each vehicle providing exceptional quality, impressive performance, and great value for money. Our sales team is on-hand to answer any questions you may have, so you can be confident of finding the best model in next to no time.
Hyundai Servicing and After Sales
As well as providing you with a host of new and used Hyundai vehicles to purchase, we also offer a full selection of after sales services in our state-of-the-art workshop. From MOT tests to annual servicing, we pride ourselves on being able to identify and remedy any issues you may have with your vehicle, meaning you can get on the road in the best condition possible.
Whether you're shopping for your next car or are seeking the very best in servicing and maintenance for your Hyundai, take a look through our website today to find out more. You can also call us to speak to a member of the team or submit an online enquiry form. We look forward to hearing from you.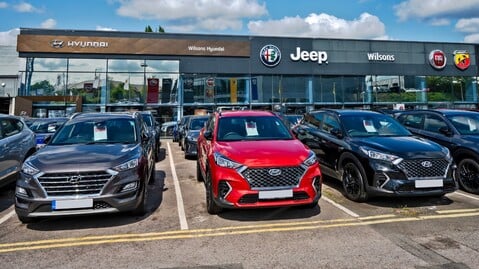 Reviews
Read reviews from verified customers. JudgeService reviews are 100% genuine and come directly from the opinions of real people.