Welcome to Wilsons MG
Tracing its history back to 1924, MG is the iconic British motoring brand, famous for building sporty, exciting and value-for-money cars which are always fun to drive. From the original MG 14/28 Super Sports car, designed by the legendary Cecil Kimber, to the all-electric MG5 EV of today, MG has always been innovative, always been radical and always been fun!
Today, MG is the fastest growing car brand in the UK, fielding a six-car range of practical and affordable hatchbacks, SWs and SUVs. Designed in Marylebone, London, and manufactured in state-of-the-art factories in several countries, today's MGs are practical, spacious, packed with technology and perfect for modern life. With a national network of 128 dealerships, MG is accessible to customers everywhere with professional sales and aftersales provision across the UK.
Backed by SAIC Motor, one of the world's largest automotive companies, all new MGs are built with world-class components and are backed by a comprehensive manufacturer's 7-year warranty. Well-established in the UK, MGs are now sold worldwide with western Europe being the latest region for expansion during 2021.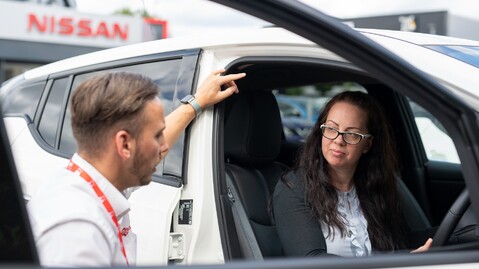 Reviews
Read reviews from verified customers. JudgeService reviews are 100% genuine and come directly from the opinions of real people.