Welcome To Wilsons Hybrid & Electric Vehicles
The rise in popularity of hybrid and electric cars comes as a result of increasing fuel costs, tougher emissions legislation and the UK's commitment to banning the sale of new petrol and diesel cars by 2035.
Here at Wilsons, we have recognised that in the near future more people will be driving hybrid and fully electric vehicles as opposed to the traditional combustion engine currently used in the majority of cars. As a result, we have become the hybrid and EV specialists in the Surrey area with a wide range of the most popular fully electric and hybrid models on the market including the Nissan Leaf and Toyota Prius, to the top of the range Tesla models.
We are also proud to unveil our latest franchise Hyundai who are big advocates for the shift in Electric and Hybrid. Here at Wilsons, Epsom we have an array of Hyundai Electric stock including the Ioniq.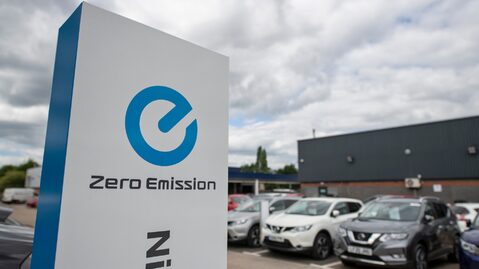 Reviews
What a great place to go for a new/used car. We had an amazing experience with Mark our sales man, n...

Read More

Kim Kimmacmillan,

13 Dec 2018

Jacob K and Tony S at Wilson's made the experience a joy in purchasing our new vehicle. From s...

Read More

Jade and Daren,

22 Dec 2018

Perfect and fast customer serviceExperienced personnelStrongly recommended

Panagiotis Mylonas,

30 Dec 2020

The sales gentleman who dealt with me was extremely helpful and thorough. He even filled the fuel ta...

Read More

Simon Williams,

3 Jan 2019

Good customer care and honesty​.

This is the third time I have used the Wilsons Peugeot Service centre (one car checkup, one MoT and ...

Read More

Excellent, professional and caring staff. Was seen to straight away when we arrived by a gentleman n...

Read More

I would highly recommend Wilsons when buying a car, especially if Darren Hanson is your salesman! Da...

Read More

Jessie Cumming,

23 Jan 2019

Great Service from all during my car repair.

First class service, very happy.