Top Tips For When Celebrating Fireworks Night At Home
The Dos & Don'ts!
Fireworks night is set to go off with a SAFE bang this year - especially if you are doing your very own display!
How To Safely Transport Fireworks By Car:




If you're choosing to stay at home and hold your own mini fireworks display, then you'll need to know and prepare how to transport them safely by car accordingly. Make sure you stay safe by following these simple yet sensible steps:
Check with your vehicle's insurance company that you are covered for transporting fireworks, as this isn't always the case. In addition, while you can hold a full driving licence from the age of 17, you're still not old enough to buy fireworks until you're 18 years old. Sorry, we don't make the rules…
Before you head out to purchase your fireworks, make sure you remove any containers from your car which may contain spare fuel such as diesel or petrol or other flammable liquids, such as paint & white spirit - decorators and DIY enthusiasts, you have been warned!
Although most boxes of fireworks are packaged in sealed, spark-resistant material, make sure you place individually purchased fireworks in a lidded container and store them in the boot and never your backseat.
It goes without saying, but if you're a smoker, please don't light up whilst driving and transporting fireworks!
So, if you're planning a huge display that will impress your neighbours, please bear in mind that it's actually against the law to transport more than 50kg of fireworks by car without a valid license or registration to do so.

Tips For Hosting A Fun Yet Safe Display: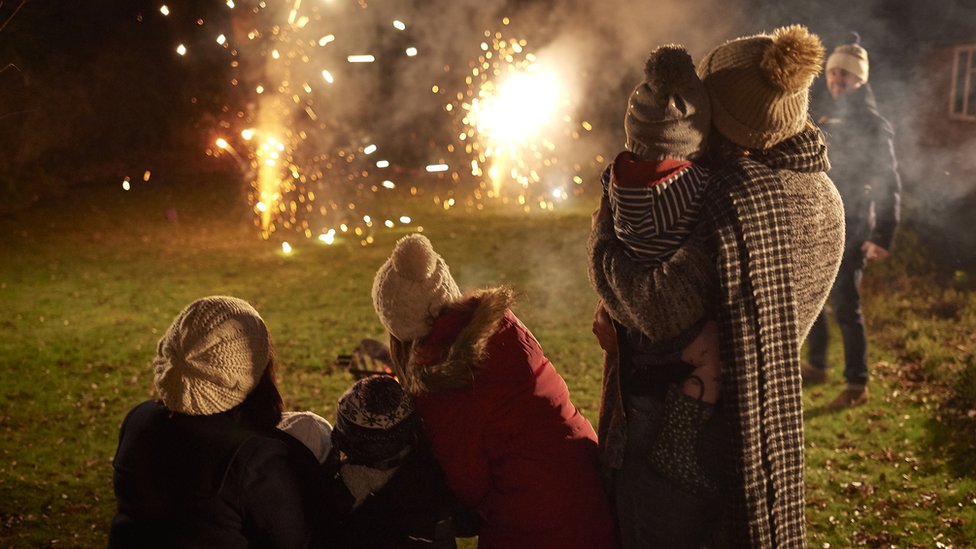 Of course, handling and lighting anything loaded with gunpowder in your back garden can be dangerous. That's why we have also put together some essential tips to help you host a fun, safe fireworks display:
We recommend nominating one, sober person who will responsible for letting off the fireworks purchased. Please ensure that nominee wears protective equipment such as gloves, eye goggles and tongs and lights up one firework at a time (at arm's length with a taper).


It is illegal to set off fireworks after 11pm (except on 5th November when they can be used up to midnight; and New Year's Eve, Chinese New Year and Diwali when they can be used up to 1am the following day.)


Self-explanatory but keep children far away from the display and supervised at all times!


It sounds obvious but you should only buy fireworks suitable for the size of your garden - keeping a minimum distance of five metres between the fireworks and your spectators if it's a small garden display but the ideal amount of space will depend on the size of the fireworks you're using!
In the unlikely event a sparkler, candle or bonfire causes someone's clothes to catch alight, remember the golden rule: 1) STOP where you are 2) DROP to the floor 3) ROLL in order to put out the flame.
While these tips will help you to host a safe fireworks party, accidents can still happen, which is why you need to protect your home and your belongings with home insurance.
Follow these guidelines and share them across social media with friends and family, to make sure everyone is prepared properly for a fireworks party that will be memorable (all for the right reasons).